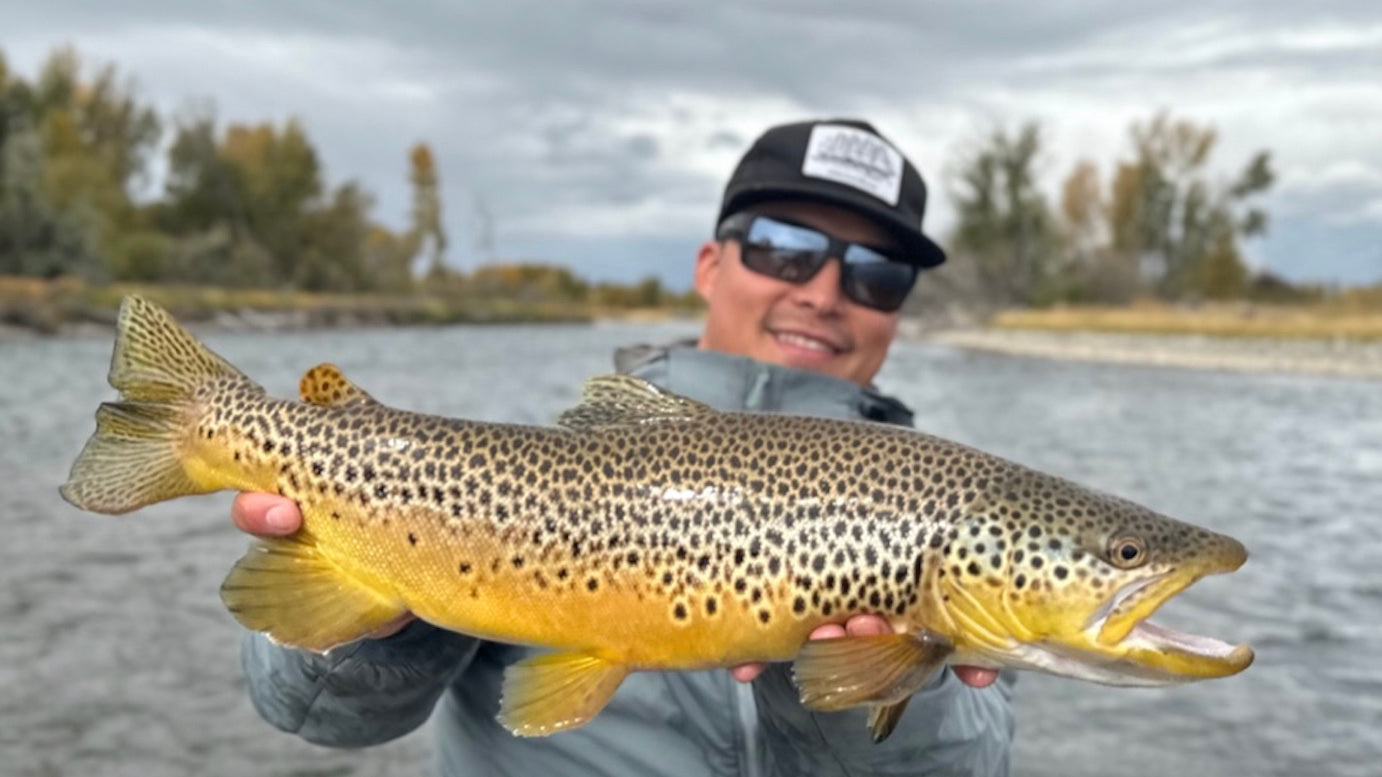 South Fork
Flows and Conditions:
2,890 cfs coming out of the Palisades Dam
1,190 cfs at Lorenzo
Summary and Flies
Streamer season is here! For many, fall is a favorite time to fish in this area. Snow-capped peaks, fallfoliage, and aggressive trout can make for great days on the water.
We recommend a number of flies for this season and current conditions:
Galloup's Mini Peanut Envy (olive and white)
Nymphing with Pat's Rubber Legs (#8 and #10)
MidgesThread Quill (with copper bead, #16)
CDC Pheasant Tail Jig (metallic pink bead, #16)
Crostons FMJ (#16)
Spanish Bullet (quilland olive, #16)
Tungsten Pyscho May (olive, #16)
Jake's Wet Body Spinner (mahogany, #16)
Parachute Extended Body (mahogany #16)
Galloup's OGBent Cripple(#16, #18)
Blue Wing Olives (#16, #18)
Tilt Wing BWO (#16, #18)
Film Critic BWO (#16, #18)
Snake River

Flows and Conditions
277 cfs out of Jackson Lake Dam, reaching nearly 55 degrees in the afternoon
1,210 cfs from Moose to South Park,reaching nearly 58 degrees in the afternoon
1,650 cfs from South Park to West Table, reaching nearly 53 degrees in the afternoon
Summary and Flies
For those floating the river, the Moose and Wilson boat ramps closed for the season on October 2. We're enjoying excellent fall fly fishing. Trout are still eating foam, and nymphing with smaller bead heads, such as Duracells, Copper Bead Pheasant Tails, and various midges, can be productive. For those looking for some good streamer actions, we recommend Goldies, Kreelex streamers, and mini Dungeons.If you want to fish dries, BWOs and mahoganies are all over the lake, and lots of big fish are eating small dries.