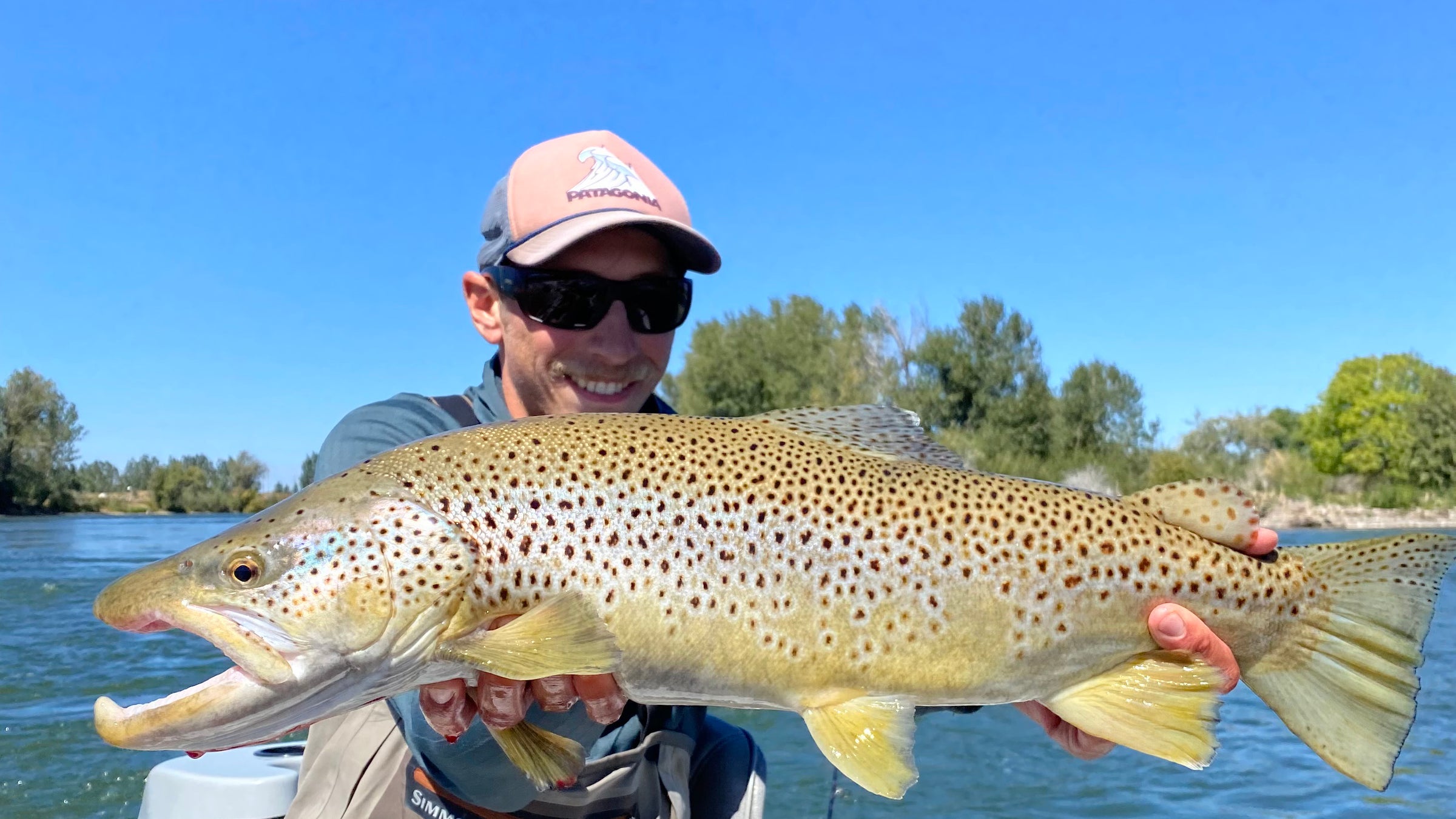 Five Tips for Fall Fly Fishing
While spring and summer are generally the most talked about seasons, many of us at Westbank love fishing the fall more than any other season. Not only is it a beautiful time to be on the water, river temperatures are often ideal for
fishing, and there are fewer people on the water.
1. Remember Trout on the Hunt
For many, fall is hunting season, and that's the case for trout too. With incoming cooler weather, many trout are looking for hearty meals, and hoppers (into October on the Snake) and streamers can often be very
productive.
2. Consider Slower Water
Trout tend to move into different spots this time of year, compared to where you'll find them in the summer months. Though faster water can be productive, do not overlook the slower water — eddies, tailouts, and especially flats as the temps cool. Don't be afraid to fish shallow water, where you will often find larger brown trout sitting in the flats or shallow riffles this time of year.
3. Get out the Streamer Box
Streamers are always a lot of fun in the fall. My favorite colors for this time of year are black, olive, yellow, and white. Fishing streamers is also a good way to find fish this time of year.
4. Mix Things Up
Change up your retrieve often when fishing streamers to find out what the fish are reacting to. And try new areas of the river. Fish are behaving a bit differently with the changes that fall brings. Nymphing is often good in the fall. Try stonefly patterns, Pat's Rubber Legs, midges, and beadhead nymphs in #16 and #18. For dries, blue winged olives, midges, and
mahoganies can be a good bet.
5. Embrace the Weather
Don't be afraid to go fishing when the weather is bad. Coldand rainy days and pressure changes can really get the fish active and on the move for food.