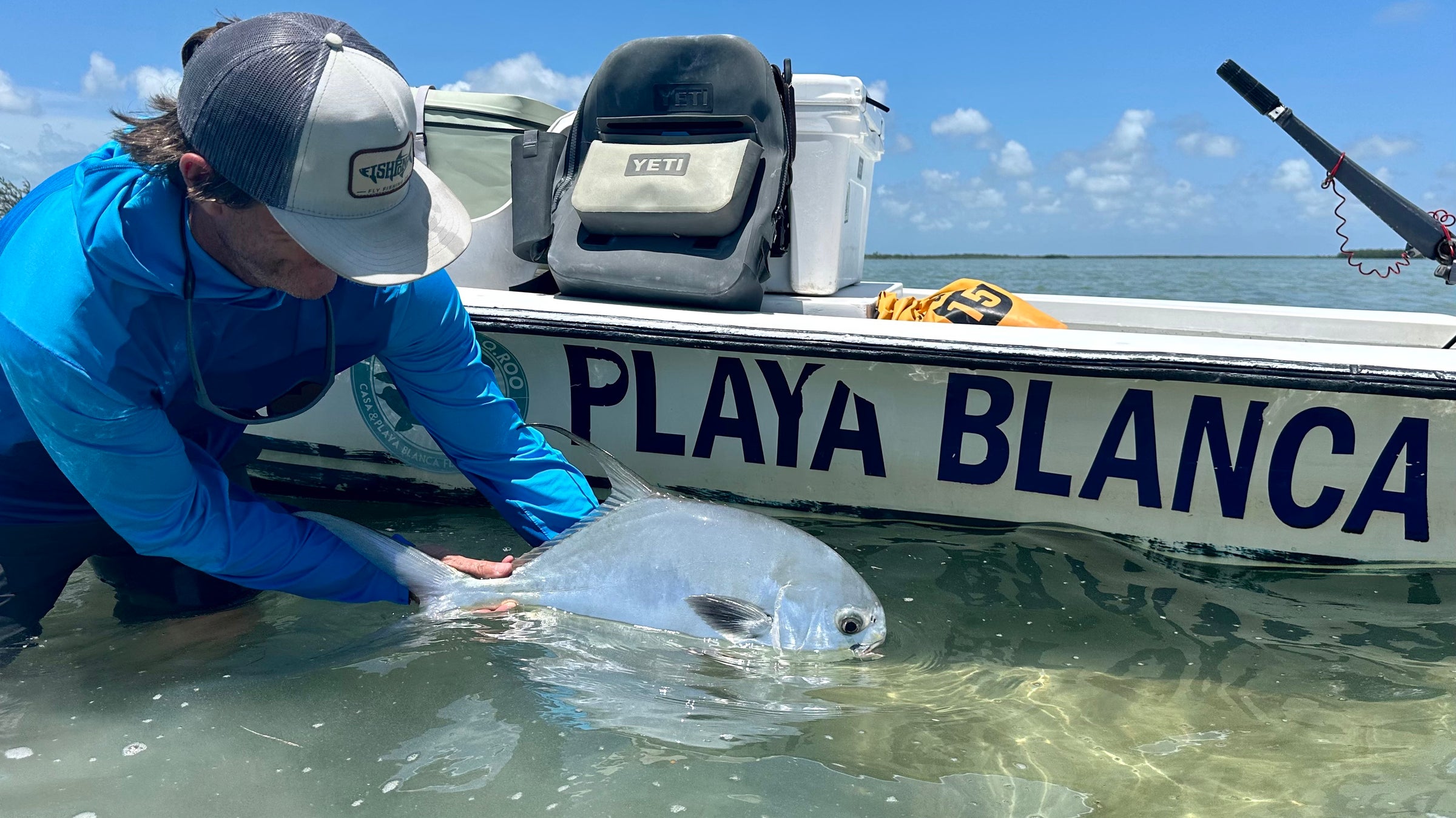 Travel Blog — August 25, 2023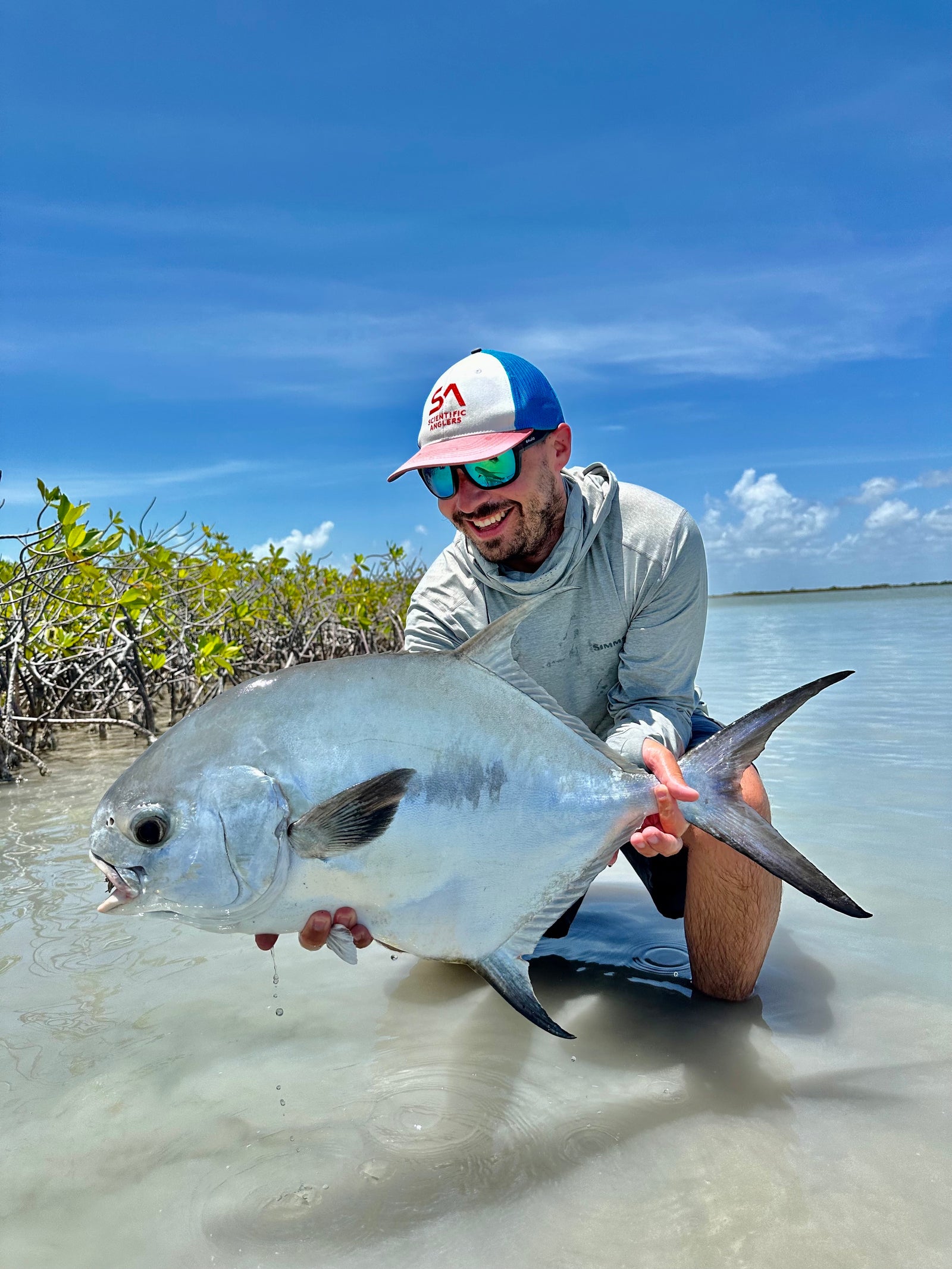 It is amazing to reflect on our recent week at Playa Blanca.
I first stepped foot on the island over 20 years ago, and I've thought a lot about the amount of memories and connections I have accumulated on this jungle island. On my first trip, I remember being obsessed with catching my first permit on the fly, and on our most recent trip, I spent as much time contemplating the lack of freshwater in the bay and how it might impact water temperatures, crustaceans, and the behavior of permit. How things change.
While we had tough weather to start the week (always challenging to sight fish when you can't see!), we settled into some decent weather for the second half of the week, and there were some excellent fish caught and moments shared. The majority of the group had not been to Playa Blanca before, and I was very thankful to be there for their first experience. There were several first permit landed as well as some good bonefish, tarpon, and snook. It was a fantastic week with an incredible group of people, and I look forward to doing it again sooner than later.